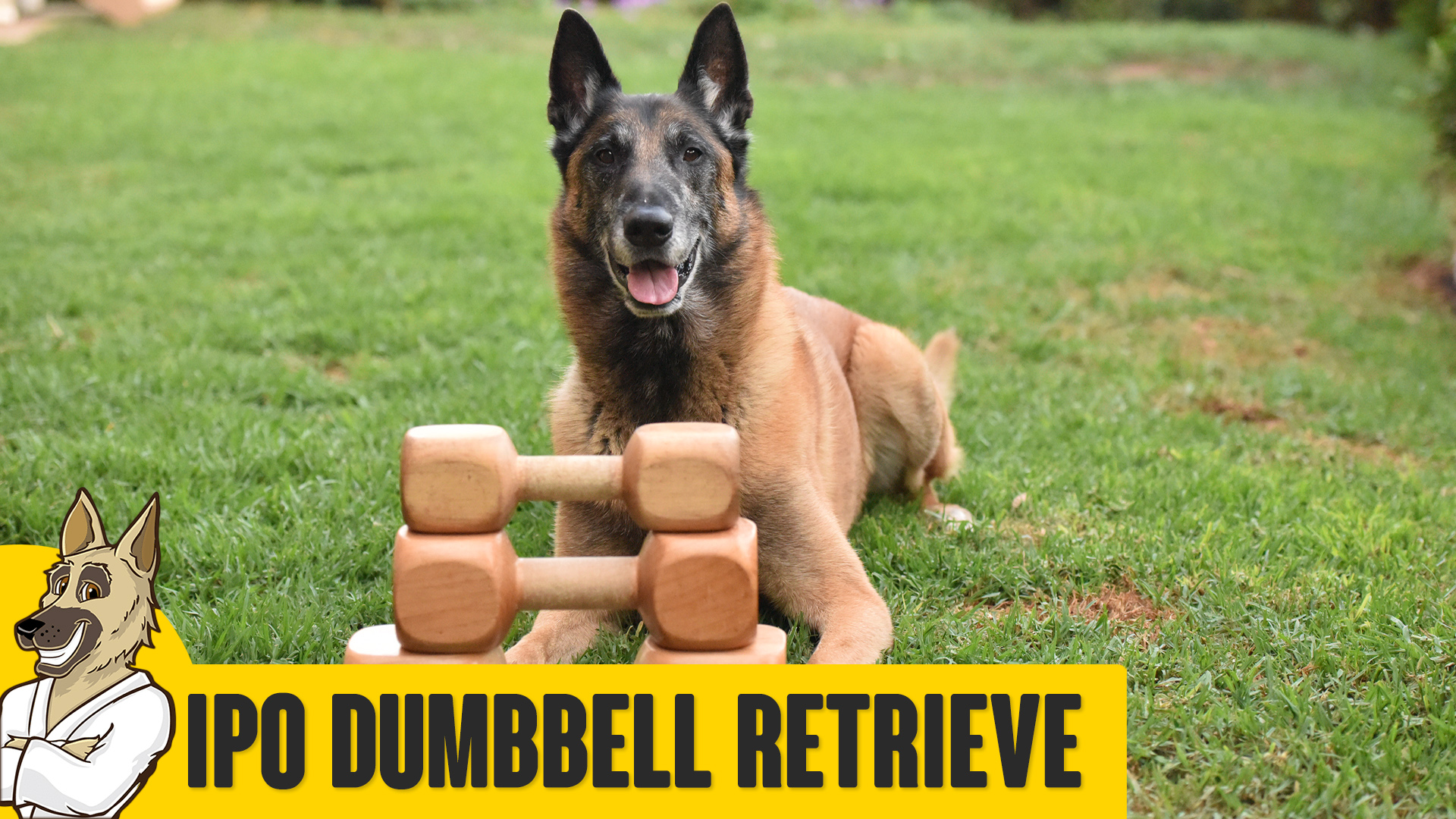 Dumbbell Retrieve Schutzhund IPO Style
Most every dog obedience sport has a retrieve exercise.  The retrieve in IPO /IGP / Schutzhund is a bit different.  The retrieve is done in 3 parts:
on the flat
over a jump
over an a-frame
It's further broken down that the retrieve on the flat is done with different weight dumbbells depending on the level of competition.  Level 1 is a 650 gram dumbbell, Level 2 is a 1 kilo dumbbell and Level 3 is a 2 kilo dumbbell.
The level one dumbbell is used over the jump and a-frame in all 3 levels.
In this lesson I break down some simple tips to get your dog accustomed to the size of the dumbbell, how to hold the dumbbell as well as some tips to get a better hold and retrieve.
There are a few tools that I like to use to make the retrieve easier for the dog to understand.  These are physical tools such as long lines, flexi-leashes as well as some tricks on teaching the hold and getting dogs to be clear headed on the task of picking up the dumbbell and bringing it right to me.
This lesson has something for everyone whether you're a beginner or advanced level competitor looking for some extra tips to polish your retrieve.
The complete lesson is available in my member's section
My membership section contains complete lessons not available anywhere else. Each lesson is complete with video and lesson plan which spells out the best way to train and relate to your dog. The member section is updated 2x weekly; one video lesson and one video podcast for members only.
Join My Member ONLY Section for so much more!
Disclosure: I get a small commission when you purchase products via our Amazon links, this doesn't cost you anything extra, it's a cut that comes out on Amazon's end. But please be aware the Amazon links provided are affiliate links.
Recommended products for this lesson